INFORMATION TECHNOLOGY CAREERS
What makes Halifax Health such a desirable work environment for information technology professionals?
Availability of training opportunities, tuition reimbursement, benefits, access to cutting-edge technology, a commitment to promote from within and flexible scheduling options are just a few of the perks!
Not to mention, Halifax Health has consistently been named a Best Places to Work in IT honoree, one of 100 top organizations recognized for challenging their information technology staffs while providing great benefits and compensation.
Fill out the form below to receive more information about the Information Technology opportunities we have available.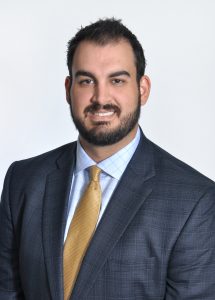 MEET MIKE MARQUES
Mike Marques is the Vice President, Chief Information Technology Officer and Vice President & Chief Information Officer.
Mr. Marques joined Halifax Health in 2002 in our Operating Room and quickly transitioned into the Information Technology Department. He later assumed the role of Infrastructure Manager in 2011 and Director of Technical Services in 2014. In his current role, he is responsible for technology strategy and operations system-wide.
He holds a Bachelor's degree in Technical Management and a Master's degree in Information Systems, both from Embry-Riddle Aeronautical University.